Collin's Plumbing Services Los Angeles (323)643-6206
Contact Collin's Plumbing Services Los Angeles for all Your Drain and Sewer Problems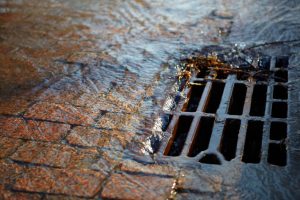 Nothing is as frustrating as home plumbing issues. To top it off most of the time plumbers aren't available when the plumbing crisis arises. In a moment of desperation people often decide to take the matter into their own hands and try to fix things on their own, which more often than not ends in complete and utter disaster. This is where Collin's Plumbing Services Los Angeles will become your savior. No matter what the emergency is or what time it is we, at Collin's Plumbing Services Los Angeles, will always be there as soon as possible and save you from any plumbing related crisis as well as fiasco.
About Plumbing Services and their types
Plumbing services are very commonly availed services, and people are, therefore, well aware of what plumbing services generally take care of. To clarify any residual doubts plumbing services usually deal with the installation as well as the maintenance of pipes, equipment as well as fixtures facilitating the delivery of water. Plumbing facilities are commonly available in all kinds of establishments, from domestic or residential to business. Based on the location of the plumbing system the services provided by the plumbing services can be categorized into two groups-residential plumbing services and commercial plumbing services. We, at Collin's Plumbing Services Los Angeles, are there to take care of all kinds of plumbing requirements.
Commercial plumbing services
The scale of any business or commercial establishment is much greater than a residential one. Commercial plumbing services are, therefore, required to deal with the installation as well as the maintenance of a large and complex plumbing system with extensive water supply as well as drainage and waste removal system.
Compared to the simple piping system of a residence comprising of a few pipes and fewer fixtures and equipment what the commercial plumbing system demands is a labor intensive, thoroughly knowledgeable and quick to respond plumbing service; much like the Collin's Plumbing Services Los Angeles. If we take into consideration a commercial establishment such as a mall then the plumbing system would not only involve different varieties of plumbing fixtures and equipment but the same will be required at every floor. Compared to a handful of toilets at a residence, a mall has strings of toilets for both the customers as well as the employees. Multiple floors also add on to the complications since gravity plays a defining role in case of plumbing system. It doesn't stop there; a mall also includes restaurants which means apart from bathroom fixtures numerous kitchen fixtures will be required as well, along with drinking fountains, and water drainage and sewer lines. Commercial plumbing services, such as Collin's Plumbing Services Los Angeles, take care of the installation as well as maintenance of such systems.
The complicated nature of the commercial plumbing system requires the plumbing services provider to be knowledgeable, well equipped with a lot of experience regarding commercial plumbing crisis, as well as an awareness of the numerous health codes and safety codes. They also need to be ready to deal with any kind of crisis due to the variety of plumbing systems present in one commercial establishment. One mistake on behalf of the plumber can cause the whole establishment to shut down. Installation, maintenance and repairing of such a complex plumbing system is therefore labor intensive. At Collin's Plumbing Services Los Angeles we hire only the best of the plumbers with years of experience to ensure that your plumbing needs and crisis are met to your satisfaction.
Services offered by Collin's Plumbing Services Los Angeles
Collin's Plumbing Services Los Angeles can take care of your plumbing installation, repair and maintenance at any commercial location such as restaurants, malls, schools, hotels, hospitals, offices and what have you. We promise to help you out no matter what the crisis is.
Clogged drains and Drain cleaning: Drain inspection, hydro-jetting, drain cleaning with chemicals.
Pipes: From frozen pipes to leaking pipes we can fix anything.
Sewer system: Sewer line backup, trench less sewer line repairing, sewer inspection, maintenance, and replacement.
Basic plumbing services: diagnosis, installation, video camera inspection, general inspection, servicing, replacement, repairs, maintenance.
Water heater: Installation, repair and replacement.
Miscellaneous emergencies